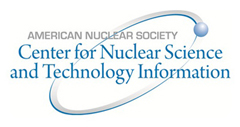 Campaign Leadership Council
Chairman
Joe F. Colvin
Nuclear Energy Institute (RET)
Co-Chairs
Donald C. Hintz
Entergy Corporation (RET)

E. James Reinsch
Bechtel Group (RET)
Members
Bradley J. Adams
Southern Nuclear Operating Co.
Rita C. Bowser
Westinghouse Electric Company
James H. Lash
FirstEnergy Corporation
Challenges
For the past half century, ANS members have led the way making remarkable strides in the development and deployment of nuclear technologies. Despite the dramatic positive contributions of nuclear technology, the public remains largely uninformed about the ways in which it has improved the quality of life. This unawareness has impeded the introduction of nuclear technologies that save lives, create jobs, and address climate change.
Solution
ANS is undertaking a campaign to raise $7.5 million for the Center for Nuclear Science and Technology Information. Thanks to leadership gifts totaling $2.75 million from corporate sponsors, ANS launched the Center in late 2011.
The Center for Nuclear Science and Technology Information will take a proactive position in bringing scientific and technological facts to four targeted audiences: 1) the general public, 2) media, 3) policy makers, and 4) K-12 classrooms.
Strategic communications will be delivered through the Center with the involvement of the ANS members in a grassroots public relations campaign that will:
explain the broad benefits of nuclear science and technology;
inform the public about nuclear power as a viable option for solving the world's energy crisis;
dispel misinformation regarding nuclear technology; and
make technical expertise available to the media, the general public, and decision and policy makers.
Goals
The goals of the Center for Nuclear Science and Technology Information are to:
increase ANS's participation in public discussion on nuclear issues;
heighten ANS's visibility as the recognized source of nuclear information; and
expand the involvement of ANS members in grassroots public information efforts.
Success will be measured by how well we achieve greater public understanding and support for nuclear science and technology.
With the support of ANS members and the nuclear community, we can ensure the advancement of the field for future generations. Please join us in our ongoing mission to advance our profession and industry by giving to the Center for Nuclear Science and Technology Information.
Last updated March 18, 2013, 12:33pm CDT.